This year, JACKALOPE and Consignaction are partnering to recycle 100% of the cans that were deposited. Thanks to its facilities and its animation team, Consignaction has enabled the Festival to reduce its ecological footprint and to raise awareness among its audience.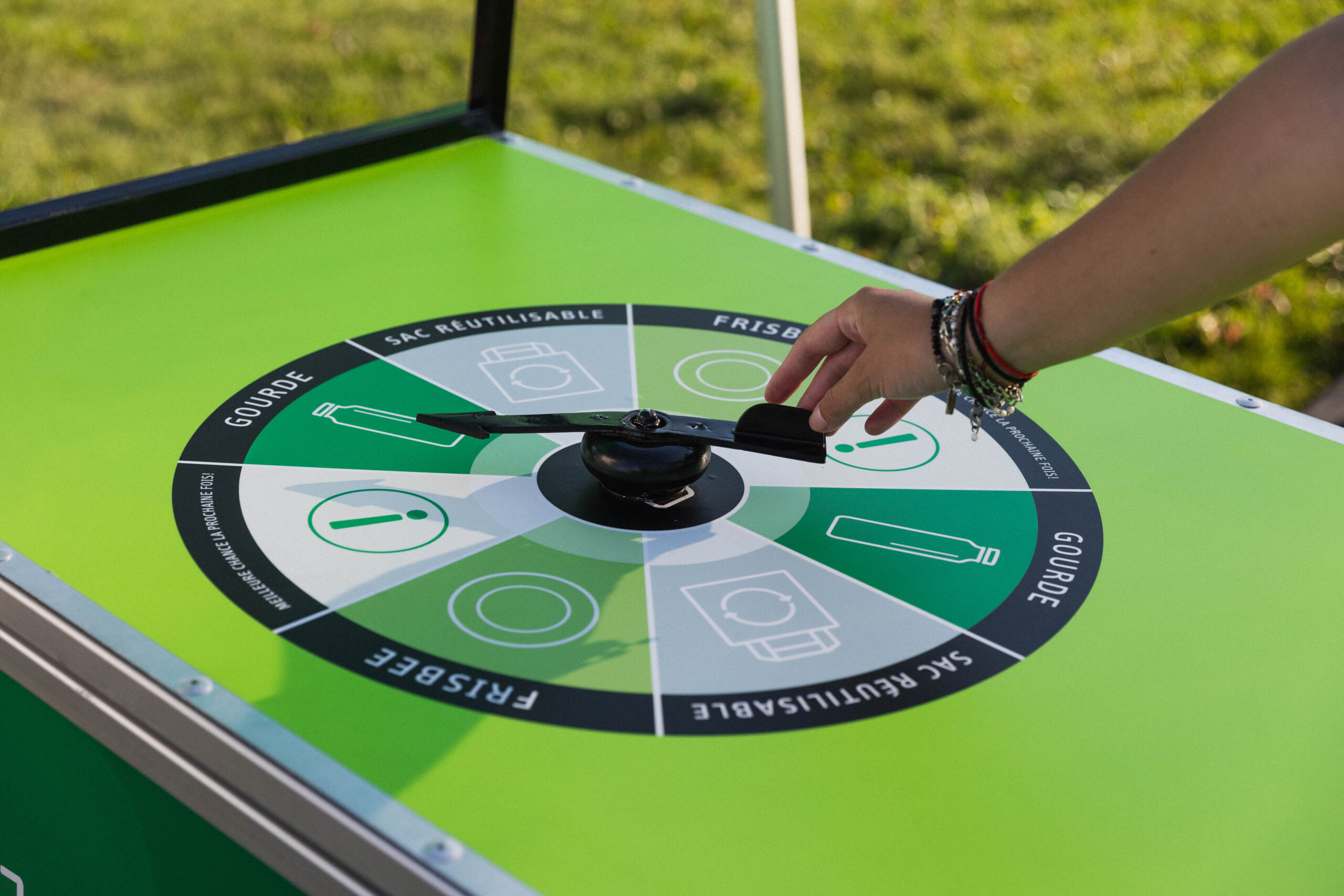 A second life for containers
When it comes to heat and festival, it also means a lot of beverages consumption. Fortunately, if you were present from August 19 to 21, you may have noticed the presence of various installations to recover consumed products. Consignaction was on site with its giant pocket game and spinning wheel to encourage consumers to return their cans.
These different initiatives allowed Consignaction to recycle a large part of the cans sold during the festival.
If you're wondering what happens to the cans that are recovered, the answer is simple; they are completely recycled. This recovery process saves energy and raw materials needed to manufacture the cans. Thus, these single-use containers have a second life!
The production does not stop there
JACKALOPE was committed to taking various initiatives during and after the event to help the environment. Reusable glasses were used with a deposit system, and athletes and festival-goers had access to water fountains to fill their reusable containers. Thanks to Oland station, an equivalent of 13,100 500ml bottles were filled with reusable containers. No worries for those who forgot their water bottle at home! Virginia Beach was distributing free water bottles to promote the first edition of the JACKALOPE which will be exported to the United States in June 2023. A mix of possibilities for the bubbling weekend that our athletes from here and elsewhere had in store for us! In addition to the event weekend, JACKALOPE is getting most of its branding back and using everything possible again for the years to come. It's a great way to avoid the one-time use of materials. Finally, it is important to highlight the choice of local suppliers to reduce the carbon footprint; a simple gesture that makes a big difference!
The JACKALOPE community loves to play outside, so we are committed to being part of the change. Consignaction has generously provided the festival with tools to recover and help the environment, and we are committed to continuing our efforts for future festivals and doing our part, one festival at a time.