Discover our Check out our alcohol partners present at JACKALOPE Virginia Beach. Whatever your favorite drink is, you'll find one to suit your tastes and desires!
Here's an overview of each of these brands
Michelob Ultra is a light beer designed for active and health-conscious individuals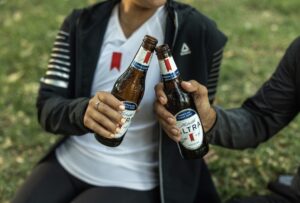 Irish Apple Proper Twelve is an Irish whiskey brand created by MMA superstar Conor McGregor. The whiskey has a rich and sweet taste that will please anyone looking to savor a glass of whiskey while
Voir cette publication sur Instagram
Twisted Tea is an alcoholic beverage made with tea, ideal for those who love sweet and fruity drinks without wanting to drink something too strong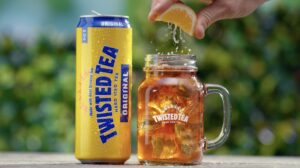 Nütrl is a Canadian vodka brand produced from spring water from British Columbia. This vodka is distilled to obtain a light and refreshing drink that will perfectly suit cocktail lovers
Voir cette publication sur Instagram
Chesapeake Bay Distillery is a craft distillery that produces delicious and unique spirits using locally sourced ingredients in the heart of coastal Virginia
Voir cette publication sur Instagram
Let's cheers to all our alcohol partners for bringing their A-game to JACKALOPE Virginia Beach. We're grateful for their support and excited to have them with us. Get ready to have a good time.